Roasted garlic herby cream cheese
This page may contain affiliate links. As an Amazon Associate, I earn from qualifying purchases.
PREP TIME
10 minutes
COOK TIME
50 minutes
TOTAL TIME
1 hour
Creamy with herby freshness and sweet roasted garlic, this spread is great on bagels or toast. You can even enjoy this on crackers as a snack.
Ingredients:
8 oz room temperature cream cheese (I use full fat, but you can use low fat too)

2 tablespoons room temperature butter

1 teaspoon diced fresh parsley

1 teaspoon diced fresh dill

1 head of roasted garlic

1⁄2 teaspoon black pepper

2 tablespoons parmesan cheese
Directions:
Cut the top third off of a head of garlic, exposing the tops of the cloves.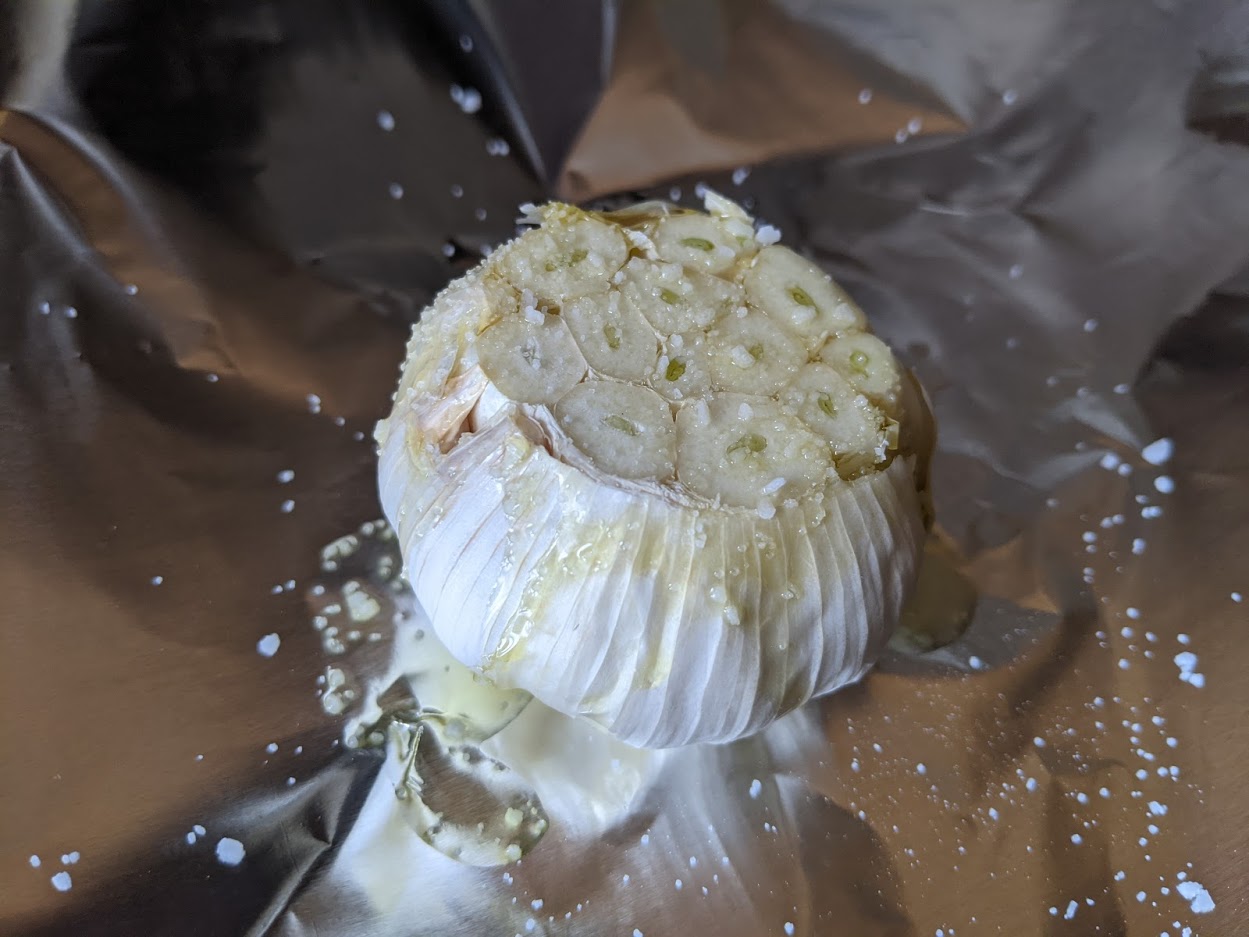 Place the head of garlic on a sheet of aluminum foil and pour one tablespoon of olive oil on top of the head. Sprinkle a small amount of salt on the garlic and wrap in the aluminum foil.
In a 400 F degree oven bake the wrapped garlic head on a pan for 50 to 60 minutes. Remove garlic from oven and allow to fully cool.
Once garlic is fully cooled, you can squeeze it to squirt out the softened roasted garlic into a large bowl to be used in the next step.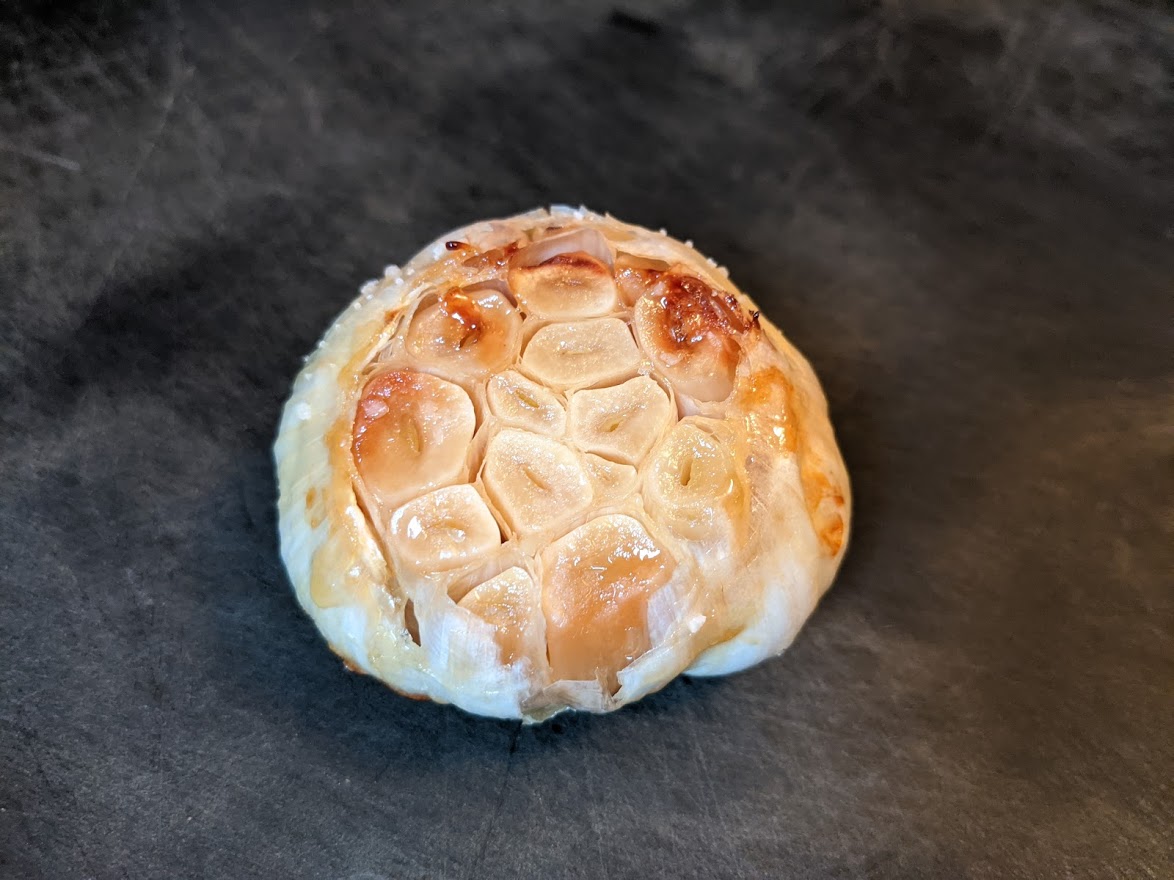 Into the large mixing bowl with the roasted garlic, combine your room temperature cream cheese and softened butter with a spoon or spatula until they are well incorporated.
Add parsley, dill, black pepper and parmesan cheese to the garlic, cream cheese and butter mixture.
Stir and spread all of your ingredients until they are very well incorporated.
Add mixture to a sealed container and store in the fridge for up to 1 to 2 weeks.
Have you made this recipe? Tag @beerinator and let him know!
---
---
Advertisement
---
---